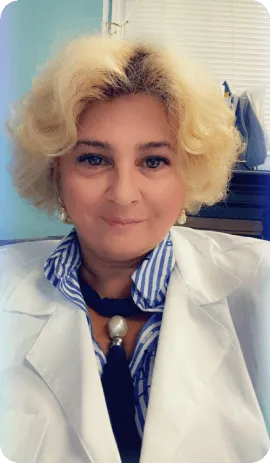 Exceptional Dentist In Wallingford, CT
Gives Patients A Reason To Smile
(Click here for our Radio Commercial Audio Clip)
Dental care is not about teeth, it is about people. If you are looking for a dentist who understands
Look no further than Wolfy Dental Group. Dr. Sandra Vukovic and her highly trained team take pride in giving Wallingford, CT families something to smile about.
A dentist who treats you like family
Here at Wolfy Dental Group, we take family dentistry literally. It does not just mean that we welcome patients of all ages. It also means that we take time to get to know our patients, we want what is best for them, and we care about them as if they were members of our own family.
Our goal is to improve lives by helping patients resolve and avoid oral health problems, giving them the opportunity to smile with pride, and providing a comfortable, relaxing dental experience every time.
The quality of care that you deserve
We believe that you and your family deserve the best, so we strive to provide just that. Our standard of care includes:
Gentle treatment – Dental care should not be painful or stressful. In our office, you will be treated with kindness and compassion, in a soothing and relaxing environment.
Convenient care – We avoid overbooking, so that you will not have to wait or feel rushed during your treatment.
Advanced treatment – From CEREC crowns (no impressions, no temporaries, done in less than 2 hours) to invisible orthodontics, we strive to provide the dental services you need under one roof, conveniently located in the heart of Wallingford, CT.
Skilled team – Dr. Vukovic has over 20 years of dental experience, and an unparalleled passion for excellence. She has assembled an exceptional team of professionals who share her dedication to quality.
Healthy smiles – We are committed to helping patients achieve and maintain excellent oral health, because that is essential to quality of life and overall health.
Multi-lingual office – Dr. Sandra Vukovic speaks English, and Serbo-Croatian. She also has Spanish-speaking team members.
Judgment free zone – We never judge! Regardless of we see you often or rarely, WE ARE HERE TO HELP.
Experience the Wolfy Dental Group difference
We not only care for teeth, but also care about the people behind the smiles. To find out what a difference the right dentist can make, give us a call at (203) 902-3629 today and schedule an appointment.
---