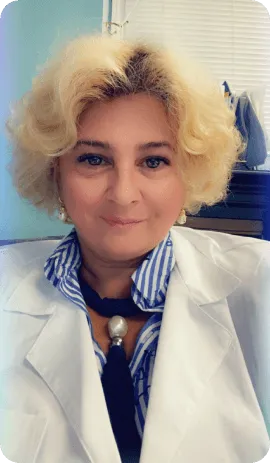 Dr. Sandra Vukovic DDS
Dr. Sandra Vukovic is originally from a small town in Montenegro. She ran her own dental office in the heart of Montenegro for 15 years before moving to the United States. In 2007, Sandra and her family moved to New York City, where she then received additional training in the Department of Orthodontics at New York University. She has been practicing in the Fairfield/New Haven County area for more than 5 years and has more than 20 years of experience in General Dentistry.
Educational & Professional Qualifications
Dr. Sandra Vukovic received her DDS from the New York University, College of Dentistry. She received a certificate of completion for her participation in the 2021 Occlusion Demystified Program, demonstrating devotion and enthusiasm in the pursuit of the greatest quality functional and cosmetic dental care.
Dr. Sandra Vukovic has also obtained 3D Implant Integration and Invisalign Orthodontic certification. She completed training in intricate and advanced Implant Suregeries as well as a biointeractive technique training. Because of her professional qualifications, experience, and strong moral character, the University of the State of New York has granted her the license to practice dentistry in the state of New York.
Dr. Sandra Vukovic's Diplomas & Certificates